Topic: 5x15
So, I doubt he's gonna be as badass as Liam Neeson about it but the homage was obvious.
Re: 5x15
I really liked this episode... especially the part where he knew exactly what he needed to do and did it like a boss... can't wait for next weeks episode.
(intentionally left to be vague so you guys watch the episode!)
Re: 5x15
He might have a Firefly flashback.
Re: 5x15
It's obvious Alex was the target to begin with. Paris thing was cool though
Re: 5x15
I don't know who you are. I don't know what you want. If you are looking for ransom, I can tell you I don't have money. But what I do have are a very particular set of skills; skills I have acquired over a very long writer's career. Skills that make me a nightmare for people like you. If you let my daughter go now, that'll be the end of it. I will not look for you, I will not pursue you. But if you don't, I will look for you, I will find you, and I will kill you. With my writer's pen.
Re: 5x15
Mhuaha keeping it in the freeze until the second part is out. HATE 2 parts like this.
Myka : You slept with her didn't you ?
Pete : Well... you... you told me to investigate ok ? So... she's unarmed.
Re: 5x15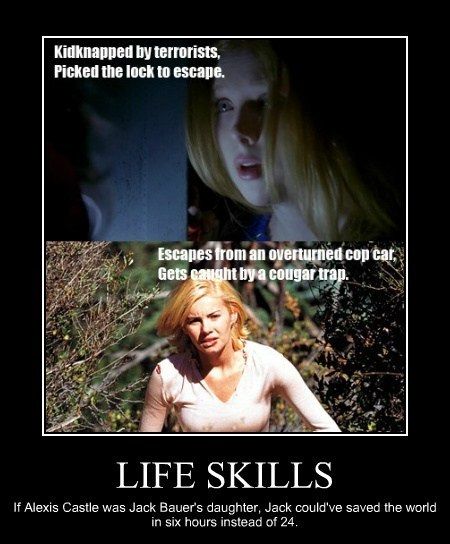 Re: 5x15
Yeah, that helpless daughter angle was always lame.