Topic: The Outer Worlds
The Outer Worlds Official Website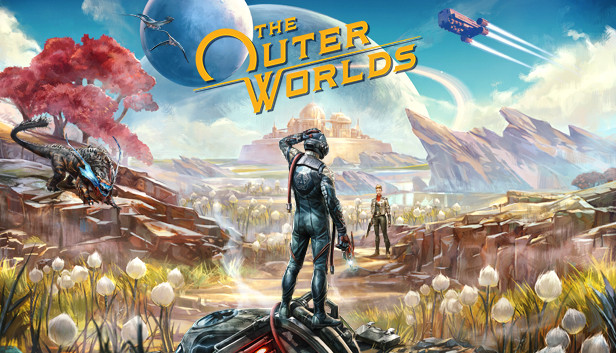 "Tim Cain and Leonard Boyarsky, the creators of the Fallout series, served as the game's directors, taking inspiration from Fallout, Firefly, Futurama, Deadwood, and True Grit. The duo directors described the game as "the combination of [Boyarsky's] dark morbidity and Tim's silliness", and they hoped to seek a balance between silliness and drama when creating the game's tone and narrative."
That pretty much sums it up, for anyone on next-episode who's lonesome for Firefly, this game might fit the bill, as I had a great time finishing quests in this silly role playing game. The background music is clearly the same guitar from Firefly in the town of Fallbrook, there are also moments where you'll hear something like the LOST music all over Monarch, and then moments where it sounds a lot like BSG when you're in Cascadia, and others that sound similar to Star Wars. Much of it looks and feels like Fallout 4, but overall it's nowhere near as good, tbh.
Be warned, there is no open world sandbox after the game is over, so the fun you have while you're having it, is the fun you get to have. You are not working towards some sort of fun times with your crew on board your ship, post game! Disappointing, I assure you. Way too much reading, and not enough interaction with NPC's and crew members, but a hilarious overall experience, and don't be afraid to steal from people, there's so much great armor and weapons, if you like loot, you'll love this!
I got it on sale for 13 bucks on EPIC, which was totally worth it. At that price, this is an 8/10. It was so good, I bought an expansion. I spent a week on it. I felt a step ahead of the story throughout. So much fun!
At the full retail price of $80.00, this is a 4/10. I'd feel ripped off and disappointed. It's not that good. Wait for a sale.